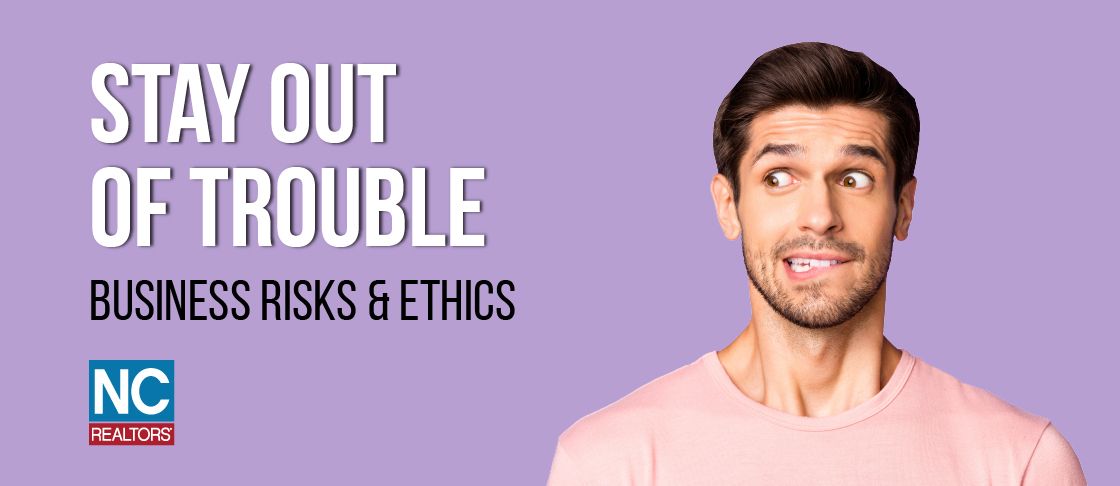 Business Risks & Ethics – Virtual Course
Tuesday, July 7, 2020
9:00am - 12:30pm
The REALTOR® Code of Ethics is more than a list of 'thou shalts' and 'thou shalt nots.' It's a practical guide that can help you sell more real estate – and stay out of trouble.
Join instructor Patrice Willetts for a one-day course teaching you how to reduce risk in your business, when to involve qualified professionals to avoid unauthorized practice of law, and how to apply the Code to your everyday practice.
BONUS: This class counts toward your Code of Ethics training that you are required to take every three years.
Reduce your risk of claims, fines and lawsuits, and walk away with a better understanding of:
Disclosure and applicable laws in the area of Fair Housing, the Americans with Disabilities Act (ADA), Antitrust laws, & more
Your responsibilities to clients, the public and fellow REALTORS®
When to involve qualified professionals to avoid unauthorized practice of law
Location
Virtual Course

,