NC REALTORS® Housing Foundation's Coins for Caring Program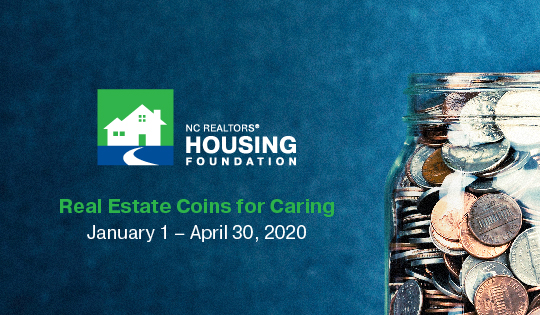 In support of local REALTOR® association service projects for NC REALTORS® Gives Back Day on June 24, 2020, the NC REALTORS® Housing Foundation is promoting a Coins for Caring fundraiser and grant program.
Starting January 1 through April 30, NC REALTORS® can donate coins in the designated container at their local association to help support the statewide Gives Back Day initiative. The money raised will be collected by the Housing Foundation and then used to assist local association Gives Back Day projects through matching grants.
Local associations can apply for matching grants here. The deadline to apply is May 31, 2020.
---
NC REALTORS® Gives Back Day is a statewide initiative to encourage local associations and their members to come together and participate in a housing-related service project in their area. To participate in this year's event on June 24, 2020:
Contact your local association
Follow along in the Facebook group to see events and projects happening all over the state
Contact Michael McKinney, Housing Foundation Director at 336-550-4420 or mmkinney@ncrealtors.org